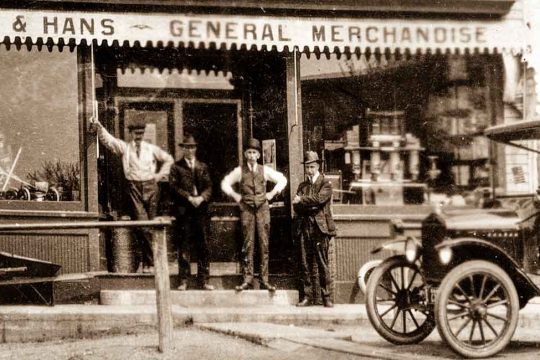 A Welcoming Downtown Community
Just northwest of Chicago, this special little village retains all the character of its original farming community roots. Our historic buildings, cobblestone walks, and flowering gardens create a beautiful atmosphere for every occasion.
Long Grove has an exciting mix of attractions, offering contemporary goods and style, arts and entertainment, and festive spaces to fulfill the wishes of every generation.
For everyday shopping and dining or a weekend getaway, this is a quick trip from anywhere in Chicagoland. Come back again and again, because there's always something happening in Long Grove.
In the News
What is the Latest Buzz from Long Grove, IL?
A Distinctive Getaway Close to Home – Long Grove,Il
Long Grove Historic Village is located just 35 miles northwest of Chicago, near Routes 53 and 83 north of Lake Cook Road. This little crossroads was settled in the early 1800s by German farmers who came to town to buy their supplies and have their horses shod.
The original homes and businesses now bear plaques recognizing their importance to Long Grove's history. The signature covered bridge and the village landmarks in the historic district have all been carefully guarded as the town evolved into a unique and charming destination for visitors.
Additional Long Grove merchants and fine restaurants can be found outside of the historic district on Routes 83, 53, and 22.
Become a Historic Downtown Long Grove Partner
A great community needs great partners!
Support the mission of the Historic Downtown Long Grove Business Association (HDLGBA) and promote your business with a Corporate Membership.
Historic Downtown Long Grove Business Association (HDLGBA)
Behind the scenes of this amazing community is a small and dedicated group of HDLGBA volunteers and staff that lead this non-profit organization. They are on a quest to create a variety of events and activities to entertain the community while supporting their mission to preserve the historic nature and promote the business district.
The full schedule of annual festivals and concerts are among Chicagoland's premier outdoor events. The three "big" festivals draw impressive crowds, as do many other outdoor music and celebrations throughout the year. Activities continue right through the holidays with music, winter activities, and world-class shopping.
The charming shops, historic character, genuine friendliness of the merchants, as well as the unique gifts, jewelry, exceptional home décor, and distinctive dining are sure to catch your fancy.
Come discover for yourself why Long Grove Historic Village is often called the hidden gem in Chicago's northern suburbs.
Looking to join the LG business community?
Our unique downtown attracts traffic all year long with the combination of large scale summer festivals and community driven events. We pride ourselves on developing a welcoming atmosphere for customers and merchants alike. In our Village the strength of our community is built by many hands.
Fill out the form below to be contacted by one of our business development representatives.