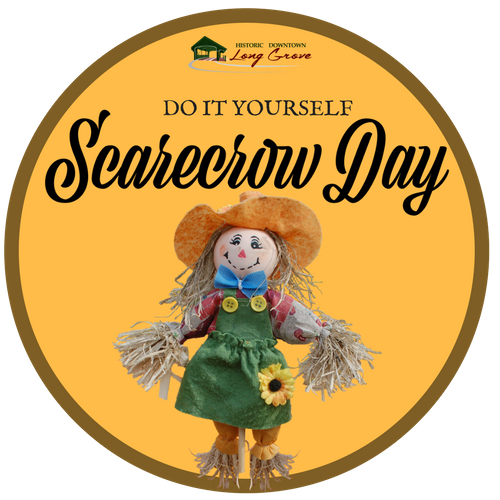 Saturday, October 7, 2023
DIY Scarecrow Day
12–4pm
Brothers' Field
340 Old McHenry Road, Long Grove, IL 60047
Join us for a fantastic fall afternoon making a scarecrow to be displayed in Historic Downtown Long Grove! Over the years we've watched scarecrow engineers construct superheroes, cartoon characters, make-believe monsters and more.
We encourage you to get creative with your designs. Builders should bring clothes, hats, shoes, accessories and any other items they want for customizing their scarecrow. (If you have an extra plastic milk jug for the head, please bring one).
Cost: $10 per scarecrow (station) to be donated to the HDLGBA (Non-refundable)
Each station may have a maximum of six people working
Each station includes a frame, and stuffing to build one scarecrow (clothing, shoes, and accessories are not included)
The event will be held outside so please dress accordingly
Rain or shine (unless there is severe weather)
Please arrive on time. You may lose your time slot if you arrive more than 10 minutes late.
Enjoy live music by Rachel Anne
Registration is required.
---