Saturday, February 11th, 2023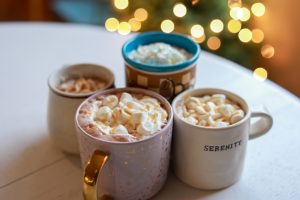 12pm-4pm
The Historic Downtown Long Grove Business Association is pleased to present our first event of 2023!
Free Event!
There will be 4 Tents serving complimentary hot cocoa.
Many retailers will have cocoa-inspired treats for their customers while they shop and restaurants will have chocolate specials for their diners!
Sponsored by: COMPASS, Long Grove Confectionery and Long Grove Village Tavern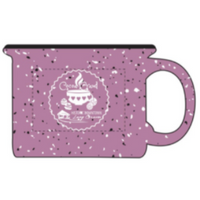 Spend $100 (before tax/tip) on February 11th and receive a FREE Long Grove mug*!
Bring your receipts to the Visitors Center to claim your mug (while supplies last)
Merchant Specials during the Cocoa Crawl on 2/11/23 from 12pm-4pm:

Ash & Willow Salon:
Serving Italian-style hot cocoa, cookies, and some special sales and giveaways for the day.
Ma and Pa's Candy:
Offering during the event:
Selling Ethereal Hot Cocoa topped with Homemade Marshmallows and Whipped Cream
Free Cocoa-Themed Item with Any Purchase
Buffalo Creek Brewing:
Peanut Buttercup Stout on tap.
Offering 12oz pours for purchase at $9.00 and 3oz samples.
Serving hot chocolate for kids.
The Village Tavern:
Featuring drink specials that incorporate the flavored hot cocoa they provided for the event.
Long Grove Confectionery/ Long Grove Coffee:
Serving delicious hot cocoa from the booth they sponsored, flavor treats for your cocoa in the Long Grove Coffee and free gift with purchase at Long Grove Confectionery.
Vintage Charm Homestead:
Selling Parisienne Hot Cocoa mix and a mint chocolate tea to soothe the chocolate cravings, without the added calories along with vintage mugs!
Broken Earth Winery:
Offering a selection of chocolates for purchase to try with their wines.
Thank you to Our Cocoa Crawl Sponsors